Management Team
St Andrews Golf Academy is owned and operated by Advanced PGA Golf Professionals and Golf Tour Professionals. The team has a combined experience of >100 years in the Golf industry. The PGA Professionals are supported by highly qualified, energetic and enthusiastic young personel.
George Finlayson - Founding Director, Advanced PGA Professional
After attending George Watson's College in Edinburgh, George turned his attention to golf. Training was initially at the Royal Burgess in Edinburgh and was concluded at Dalmahoy Golf Club.
The main focus is delivering golf schools and playing with St Andrews Golf Academy clients at the "Home of Golf". George is very much aware of the constant changes in the game. He is a PGA Coach Education Tutor, a Level 1 TPI Certified Instructor and a Level 3 Assessor in Sport.
Geraldine Chandler - Founding Director

Educated in Edinburgh, Scotland. After graduating from University she set on a career of self-employment within the Sports Industry. Using skills in Finance, IT, Organisation and Design set up and managed a Fife based Golf & Sports complex and then expanded the retail arm to the high street developing a chain of specialist golf & sports retail units.
Golf with Tourism offered a new challenge and in 1999, Geraldine co-founded St Andrews Golf Academy. Partnering with a PGA Professional in St Andrews, she developed a team of Golf Professionals and thereby offered the market something unique. The chance to entertain, holiday, learn to play or play with experienced Professionals at "The Home of Golf", St Andrews, Scotland.
The Golf Product success has grown annually with its best advert being its repeat client base. It has since been copied but never bettered.
Scott Finlayson – Managing Director, PGA Professional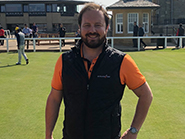 After attending Stewarts Melville College in Edinburgh, graduating from Edinburgh with BA Business & Economics in 2003, and a gap year around the world Scott turned his attention to turning Professional. He graduated from the University of Birmingham in 2008 with an FdA in Golf Studies.
Scott has been involved in the golf industry for more than 20 years. Now at the helm of St Andrews Golf Academy his vision and commitment make St Andrews Golf Academy one of the largest and most reputable golf tour specialists in Scotland and Ireland, now expanding to the UK & Europe.
Craig Burns – Operations, IT & Finance
Craig joined St Andrews Golf Academy in March 2014 with a BSc (Hons) in Web Design and Development.
He has over 8 years' experience in the golf travel industry - His knowledge and ability in understanding the needs of our clients, make him a key asset to the company.
Staff Team
Suzanne Watson – Group Sales & Events
Suzanne joined St Andrews Golf Academy in February 2016 from the St Andrews Hotel Du Vin where she headed up Groups Sales and Events. She has over 10 years' experience in the golf industry.
At St Andrews Golf Academy she is responsible for all group sales and events. Her experience and attention to detail ensures your trip will live up to expectation!
Scruffy – Head of Barketing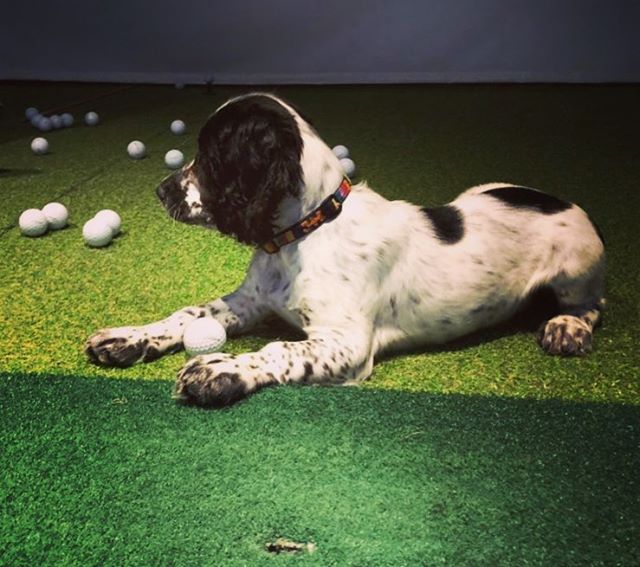 Scruffy joined St Andrews Golf Academy in July 2019. She provides the fun and laughter in a busy office - she is usually found chasing golf balls in the indoor golf centre, an extension to our offices.